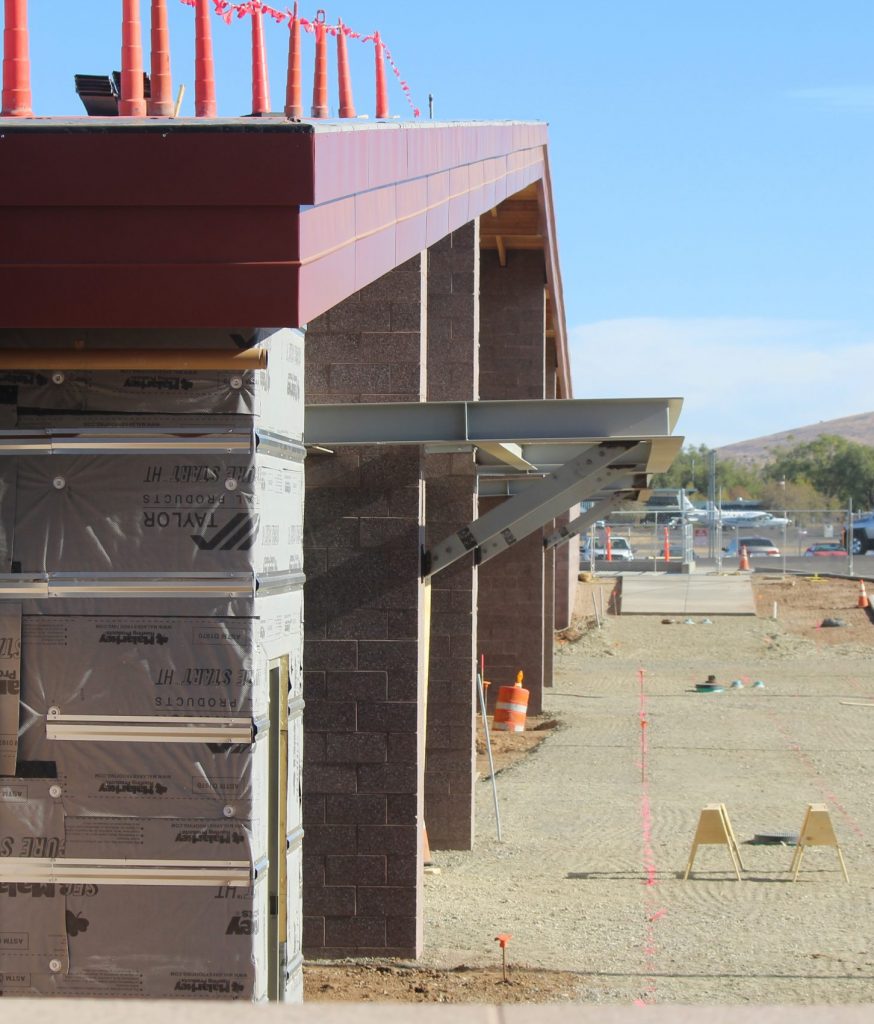 Project Description
Prescott Regional Airport is seeking artwork for the new 18,000 sq. ft. passenger terminal to be completed Spring 2021.  In 2019, over 55,000 passengers passed through the airport terminal. The new terminal will have a diverse range of designated space for 2D and 3D art, sculptural art in outdoor patio areas, and limited casework for smaller displays.
The Prescott Mayor has appointed a Commission for Airport Passenger Terminal Art [APTA] to solicit proposals, evaluate, and acquire art for the new terminal. For now, art will be procured through donations or loans only.
Art Themes
To highlight the Prescott regional area, art will be selected from the following broad categories:
Aviation/ Flying (Examples: Historical photos, clouds, flight, planes)
Regional Perspective (Examples: Landscapes, mountains, outdoors, Granite Dells, indigenous art)
Prescott Heritage (Examples: "Our Home", qualities, traditions, life near Prescott)
Mediums
Areas available for art include passenger hold room, screening areas, a corridor between arrivals and departure vestibules, and outdoor opportunities for large sculptures. Color, size, visibility, and complexity will be evaluated according to the chosen display location.
Submitted art could include: 1. Photographs printed in large sizes on supportive backing with finished sizes spanning a maximum of 5 ft. high x 12 ft. long. Triptych or multiple related images will be considered; 2. Mural or mosaic art applied on supportive panels or walls or; 3. Paintings, drawings, prints, and other 2D work.
3D sculptural or relief art will also be considered. Life size bronze, or other sculptural pieces, may be selected for outdoor spaces.
The Process
Fill out the APTA Submission form at www.flyprescott.com and you will be contacted by a Commission representative. Submitted art will be evaluated for theme, quality, medium, cost, and logistical considerations.
Art will then be presented to the entire Commission for approval /denial. If approved by the Commission, the artwork will be aggregated with other proposed terminal art for presentation to the City of Prescott Art in Public Places Committee. Upon approved by the Art in Public Places Committee, Prescott City Council will grant final approval for acquisition and placement. This process may take a few months or more from first contact to approval and acquisition.
The City of Prescott has established Art in Public Places guidelines for the City's process of accepting art. Loaned art may be placed on a revolving schedule.
Timeline
The Call for Art opens November 5, 2020. The process is expected to go for several months but may close at any time for any reason, such as influxes of art or reaching capacity of allowed art. If the APTA Submission form is available, submissions are still being accepted.